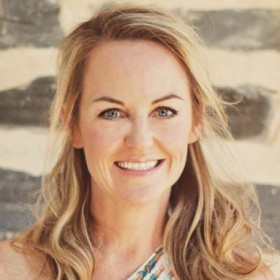 Choosing the right celebrant will make a world of difference to your wedding.
Alice Colgrave is an experienced, easy-going and modern marriage celebrant.
"I will help you put together the exact wedding that is perfect for you. It may be short, sharp, and shiny in the backyard, romantic and dreamy on the beach, or the big full production in The Grand Hyatt ballroom. Your wedding can be as simple or as elaborate as you like, as long as it is the sort of wedding that you both want.
"It is such a happy day in your lives and my role is to help you really enjoy it and make it special."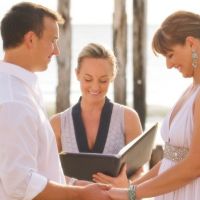 About Alice
In 2008 I became an accredited civil celebrant and since that time I have performed many hundreds of weddings. I am good with people, particularly at times when emotions are running high.
The day was fantastic and the ceremony was exactly what we wanted with Alice's knowledge, skills and demeanour playing a huge part in making it fun, special and unique to us. Her help and guidance in allowing us to improvise parts of the ceremony really allowed us the relaxed atmosphere that we were hoping our vows would be. The greatest measure of Alice's skills was the amount of people that commented on her performance with everyone being impressed by the 'celebrant'.
On behalf of Vivian and myself we just wanted to thank you for being such an awesome celebrant. You were so easy going and really made the ceremony process easy.
Alice came highly recommended by a friend of ours and she was exactly what we were looking for. Down to earth, kind, and easy to work with. She was extremely organised and help us to plan our perfect ceremony. Cannot recommend Alice enough!!