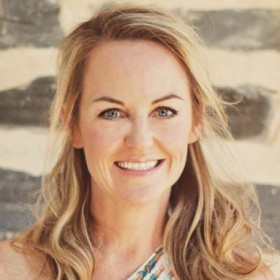 Choosing the right celebrant will make a world of difference to your wedding.
Alice Colgrave is an experienced, easy-going and modern marriage celebrant.
"I will help you put together the exact wedding that is perfect for you. It may be short, sharp, and shiny in the backyard, romantic and dreamy on the beach, or the big full production in The Grand Hyatt ballroom. Your wedding can be as simple or as elaborate as you like, as long as it is the sort of wedding that you both want.
"It is such a happy day in your lives and my role is to help you really enjoy it and make it special."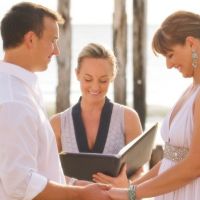 About Alice
In 2008 I became an accredited civil celebrant and since that time I have performed many hundreds of weddings. I am good with people, particularly at times when emotions are running high.
Alice made the entire process relaxed and enjoyable! She felt more like a life long friend than our marriage celebrant! We cannot thank her enough for the day and would most certainly recommend her to anyone!!
Alice was amazing. After our 1st chat she understood what we wanted and created the perfect ceremony that was inclusive of our children. She represented our wedding as the start of a new family, not just my husband and I getting married. Even our guests were amazed by her.
Alice did a brilliant job, from the service, the delivery and also keeping me company and relaxed while we waited... and waited for Claire to arrive.