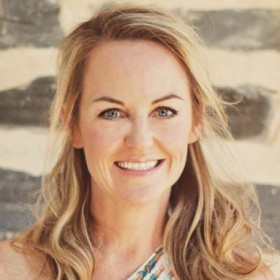 Choosing the right celebrant will make a world of difference to your wedding.
Alice Colgrave is an experienced, easy-going and modern marriage celebrant.
"I will help you put together the exact wedding that is perfect for you. It may be short, sharp, and shiny in the backyard, romantic and dreamy on the beach, or the big full production in The Grand Hyatt ballroom. Your wedding can be as simple or as elaborate as you like, as long as it is the sort of wedding that you both want.
"It is such a happy day in your lives and my role is to help you really enjoy it and make it special."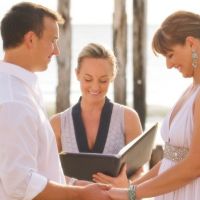 About Alice
In 2008 I became an accredited civil celebrant and since that time I have performed many hundreds of weddings. I am good with people, particularly at times when emotions are running high.
Alice was brilliant! So relaxed and fun. The whole experience with her was fantastic, she took care of everything and made the ceremony so personable. I couldn't have imagined anyone else marrying us, we were so happy with her. Highly recommend her services.
Alice was a consummate professional who took all the pressure and hassle away from planning the ceremony. She spoke beautifully with words that did not leave a dry eye in the house, not cheesy at all but totally down to earth. Any couple intending to marry would be very lucky to have Alice help make their day unforgettable. 11/10.
Thank you for being our celebrant, you were amazing and suited our style very much. Thank you for all your help leading up to the day, you made it such an easy process.